I've recently started working on a program that turns every day input devices into Macro controllers for your computer.
Presently, the program can make recordings of keypresses, and play them back from assigned buttons. Or, keys on your keyboard can be mapped.
So far, you can control macros with MIDI devices, and Android devices (I've made a little android applet for talking to the macro program).
Feel free to suggest what other hardware and features I should support with this program.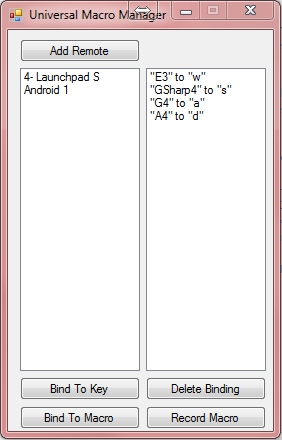 Download Version 1